Five Ways to Reduce Procurement Expenses
Originally uploaded on October 15, 2020
Procurement expenses can soon pile up over the year, from petrol costs to client lunches, so it's important to look at your purchasing expenses and reduce them where needed, to remain within your budget. However, some procurement team expenses are essential for supplier relationship management and for ensuring an employee's job can be executed correctly. We've put together five ways you can look at your current procurement expenses to help reduce costs, including tips for using fuel cards and company vehicles, which won't get in the way of your team doing their jobs to a high standard.
What is the difference between purchases and expenses?
Many costs can occur within procurement, and differentiating between them can sometimes be tricky. Purchase cost refers to the price of the goods or services you are procuring. Expenses are the additional costs that contribute to earning revenue for the company, not including the cost of the physical items or services procured. Purchasing expenses examples include client entertaining, IT equipment and company vehicles.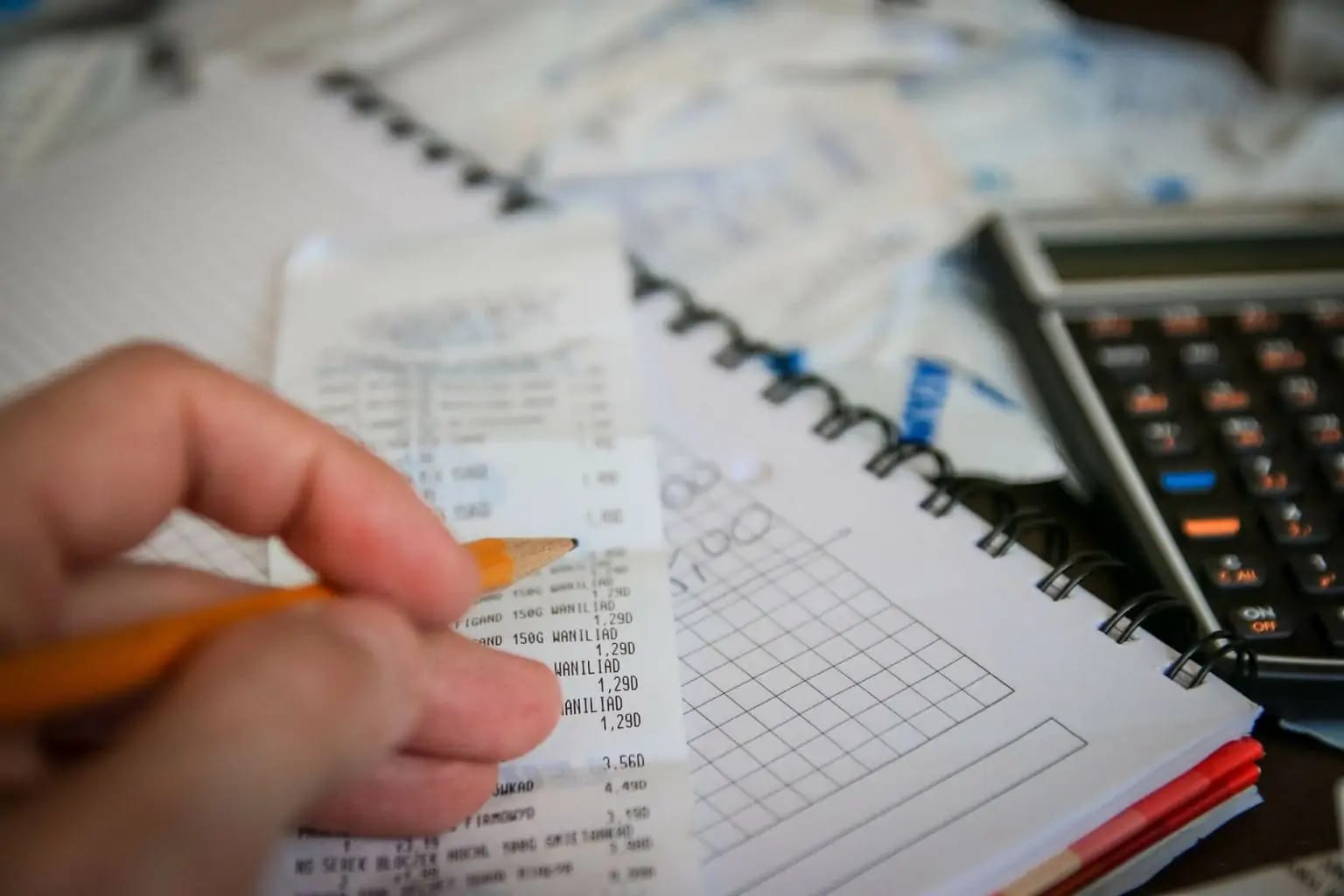 Five ways to reduce procurement expenses
1. Equipment
Most companies need to provide IT equipment for their procurement team, with a laptop/computer and a mobile phone being the most commonly provided. However, does this equipment need to be brand new or state of the art?

Doing some research into what software you will require can assist you in creating an 'Ecosystem' enabling your team to utilise synergies with certain brands. For example, if your team have android phones, perhaps a cheaper, leaner option such as a chrome book might be an option. For those who are using powerful editing or creation software, perhaps an Apple Mac and an iPhone would be the best fit. Another great way to get the best out of teams would be to use a project management tool, such as Monday, Microsoft Teams, or Jira. These products enable teams to assign tasks and mark them as complete, allowing everyone complete visibility of tasks, their progress and their completion dates.
Tip: Be sure to speak to an IT specialist or any consultants/representatives of the software brands you use. They may be able to recommend compatible IT equipment or brands that you would have never thought of for your IT equipment needs.
2. Fuel cards
A great way to reduce your fuel costs, and also the administration involved when submitting these to HMRC, is to use business fuel cards. Fuel cards are an alternative payment method for fuel; they can save you money and help you keep track of mileage. Although many meetings are now taking place via web conferencing services, many companies still need to travel as journeys to building sites, for example, are still imperative. Using a fuel card can provide significant cost savings, due to potentially discounted fuel prices, and reduced administration time.
Tip: Fuelmate offers a range of different fuel cards based on a variety of company's needs. We recommend you contact us in the first instance, as we offer tailored recommendations on the cards that will most benefit your business.
3. Company vehicles
Running and maintenance costs of vehicles, particularly if your company has a fleet, can stack up very quickly. If you have a fleet, the chances are you will need every vehicle the company has. However, if you also have company cars used to go to and from meetings, does the business really need as many as you have?
Conducting a full analysis of your fleet can highlight any areas in which you can make efficiencies. Tools such as a fuel card analysis from an expert and vehicle telematics can provide you with valuable information on your fleet, such as mpg analysis and transaction reports. This will ensure your vehicles are being driven economically, and in turn, potentially reduce fuel costs. Vehicle telematics can also highlight drivers that are misusing company vehicles, which may also assist in reducing fuel costs.
By planning and scheduling meetings more efficiently and as in advance as possible, it could be possible that fewer cars are needed for these purposes.
Tip: Do you use the same vehicle insurer for all your vehicles? If not, this could be a great way to get a reduction by adding more vehicles to a policy. Also, when was the last time you changed insurers? New customers tend to get better deals, so switching things up by shopping around could help reduce your purchasing expenses in this area.
4. Client entertainment
Having to reduce team expenses on client entertainment can be hard, especially if you are trying to win over suppliers or clients initially. However, not all business meetings need to involve an expensive lunch or dinner. Try to review your spend on this from last year and, if you haven't already, invest in software that allows you to easily keep track of any expenses in the team that relate to client entertainment.
Tip: If there are some meetings or instances where you feel you need to provide food or entertainment for the client, why not speak to a local caterer or deli and get a lunch or dinner delivered to the office? If you agree to use them often, you may be able to agree on a reduced price.
5. Team bonding days
Team bonding and activity days are important for morale, so they can't be cut out completely, but you can make them as cost-effective as possible by doing some research and getting organised. Often, you can get discounts for advance and also group bookings at activity centres and entertainment venues. All it takes is a little time to research and plan these.
Tip: Many adventure parks or activity venues are often owned by one company. Some of these offer deals depending on how many visits you make across multiple venues throughout the year. You could always ask other departments whether they would be interested in going to one for their team bonding day. That way, the business can reach the number of visitors required to get a larger discount. If you're looking for some inspiration on what to do for team building activities, then take a look at our blog post on the topic for a few new ideas.
Remember, when it comes to reducing procurement expenses, you need to be reviewing costs from the previous year and making cuts according to that. That way, you can create a new realistic reduced budget for expenses, based on the changes you make across all expense types. For more information on how to reduce procurements costs overall, then please read our previous blog post on the topic. Alternatively, if you work in fleet procurement and are interested in learning about how to achieve successful fleet procurement, check out our step by step guide.