Fuel Cards Work Better with Fuelmate
Start Your Journey to Fuel Savings with Fuelmate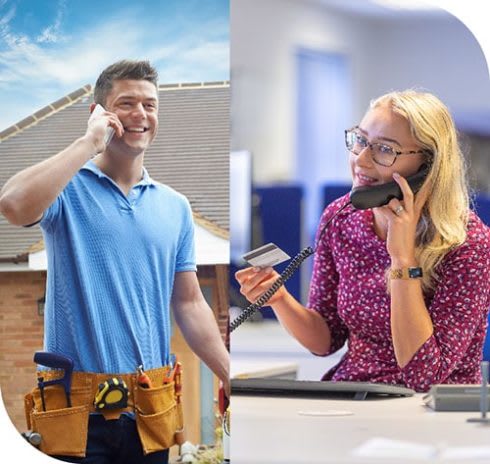 When you work with Fuelmate for your business's fuel cards, you're working with the best fuel card company in the UK. We offer our customers:
Access to all of the major networks, as well as a range of supermarket fuel cards.
Detailed telematics that track and analyse fleet use and driver behaviour to improve your efficiency.
Top-quality customer service. We don't use call centres and we won't pass you through the chain of command. Our fuel card team members are empowered to make decisions, so you can get on with your day.
Communication made simple. One of our fuel card experts will be assigned to manage your account, meaning you always know who to speak to if you need us.
Bespoke fuel card options tailored to suit your operational requirements and provide you with the most cost-effective solution.
No hidden fees or costs. We are upfront and honest, and will give you ample warning should any costs change with your fuel card package.
Save Your Business Time and Money with a Reliable UK Fuel Card Company
At Fuelmate, we provide tailored fuel cards to thousands of businesses within the UK and pride ourselves on our transparent pricing and high-quality customer service.
As a fuel card company, our fuel card packages always aim to save businesses valuable money and time, featuring the biggest brands and utilising the top fuel networks in the UK to create a bespoke fleet fuel card package for your business.
Our fuel cards offer in-depth data profiles so you can plan routes, keep track of your vehicles and save on both administration time and fuel costs.
Easily Compare UK Fuel Cards
There are many different types of fuel cards which all incur different costs and fees depending on the fuel card supplier. We understand that your business's needs can change, so we encourage both new and existing customers to easily compare the price you are paying with the potential savings you could make. Use our fuel card comparison tool and find the best fuel cards for your business. Fuelmate is one of few UK fuel card companies that offer all of the major networks, including BP, Shell, Esso, Texaco Fastfuel, UK Fuels, and Keyfuels. We also offer a range of supermarket fuel cards. We include all of these options to ensure that Fuelmate is the only fuel card supplier you'll ever need. Just answer some quick questions about your operations, and we'll provide you with our top three fuel card recommendations – no sign-up required.
Find Fuel on the Go with Our Garage Locator Tool
To make you and your drivers' lives easier, we've created a garage locator tool that will help you identify where you can use a fuel card in the UK, allowing you to plan routes with ease. You can also look for certain specific features, including 24-hour fuel stations or those that are HGV-friendly. Worried about your drivers finding suitable garages while they're out? We've also put our garage locator tool into a user-friendly app, so your drivers can simply pull to the side of the road and find the nearest fuel card-compatible filling station based on their GPS location. Sort by your brand of fuel card and you can find your nearest fuelling stations in either list or map format. In addition, our online fuel card portal is home to a route planner which will display the price you will pay at each location depending on which card you use.
Tailored Fuel Cards with Fuelmate
As a fuel card company, we at Fuelmate believe in the importance of customer service. We will assign you a personal account manager, so you always have a clear point of contact. In addition, we believe in 100% transparency with regards to costs, which means no hidden fees – the only fee we charge is a small administration fee to cover the costs of managing your account.
From the minute you contact us, our expert team is on your side, unlocking the data and utilising our resources to ensure the fuel cards you choose are the right fit. Moreover, our friendly account managers are always on hand to help and follow up on any queries you may have, looking after you every step of the way.
We pride ourselves on our customer service and work as a partner company to your business, which means that when you need us, we're there.
Our fuel cards offer in-depth data profiles so you can plan routes, keep track of your vehicles and save on both administration time and fuel costs.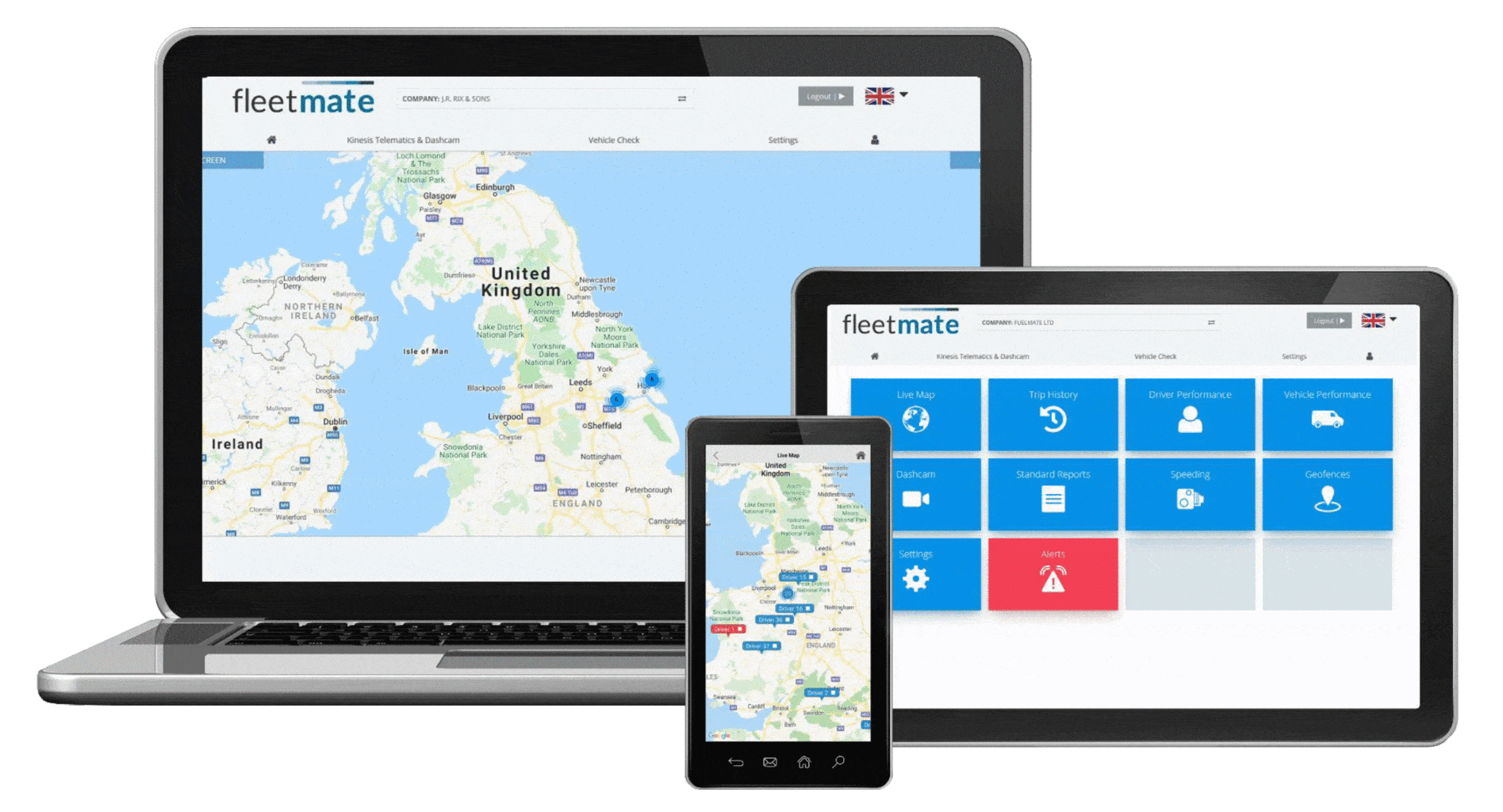 Fuel Card Telematics
Our Fleetmate telematics service software can provide you with a market-leading solution for vehicle tracking and asset management, helping you manage vehicle efficiencies and measure driver behaviour. We're dedicated to supporting you in reducing operational downtime, improving your employee wellbeing and enhancing health and safety practices for your fleet.
Efficient Fleet and Fuel Card Management Services
Providing the largest choice of nationwide fuel stations for your convenience.